D&G Autocare – Crossford Tyres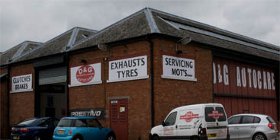 We guarantee not to be beaten by any of our local competitors for the same brand of tyre and all tyre prices are inclusive of vat plus fitting. Company cars, fleet and lease vehicles welcome. Free tyre safety check includes the spare. Call now or drive in.
Make Tyre Enquiry
Click on tyre image to go to enquiry form
Get A Quote !



Just pop in or phone Derek at Crossford for invaluable advise on buying your tyres and an unbeatable quote.

Book Tyres Online for fitting at Crossford
We stock a large range of tyres for all makes and models of cars.
Need some advice on buying tyres.