D&G Autocare:
NO.1

For Best Deals in Tyres in Dunfermline
Incredible Dunfermline Tyre Prices at D&G Autocare:
Buy Tyres Online for Next Day Fitting, Make an Online Tyre Enquiry or Give us a Call
Book Tyres Online
* New Tyre Booking Facility
* Price includes fitting and vat
* Book online Pay when fitted
* Next Day Fitting
Step 1
from dropdown
Select a fitting centre

Step 2
Enter either
(a) Your Car Registration
(b) Tyre Details
or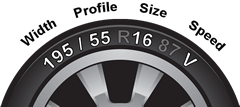 Step 3
Choose Your Tyres
and
Fitting Date and Time
Choose a suitable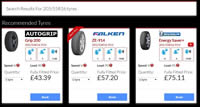 Step 4
..... Pay for Tyres
Get Tyres Fitted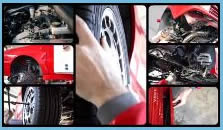 Simply enter your vehicle registration number or tyre size below to find available tyres for your vehicle.
Just pick your nearest D&G Autocare tyre fitting center
Choose your tyres, choose a suitable fitting date and go in and get your tyres fitted. It couldn't be easier.
Book Tyres Online
This fast fitting tyre service guarantees next day fitting and for those who need their tyres sooner or need some advise our tyre experts are always at hand. Fill out our tyre enquiry form and our experts will get back in touch.
For more info contact your local D&G Autocare garage, make an online Tyre Enquiry or Call us on 01383 623853
Dunfermline Tyres

Supplied and fitted

Locally

at our
D&G Autocare Dunfermline Garages
What Else? Fast, Friendly and Fair – That's D&G Autocare
We carry a large range of tyres in stock to suit the pocket of all motorists, from budget tyres to big brand names such as Pirelli, Michelin, Goodyear, Continental, Dunlop and many more.
Garages in Central Scotland
Great Tyre Prices at Dunfermline: Book Tyres Online, Make an Online Tyre Enquiry or Give us a Call
Looking for the Best Deals on Dunfermline Tyres – from Big Brands to Budget Tyres, Our Price Promise means 'We are Simply Unbeatable'
Cross Country Vehicle Tyres